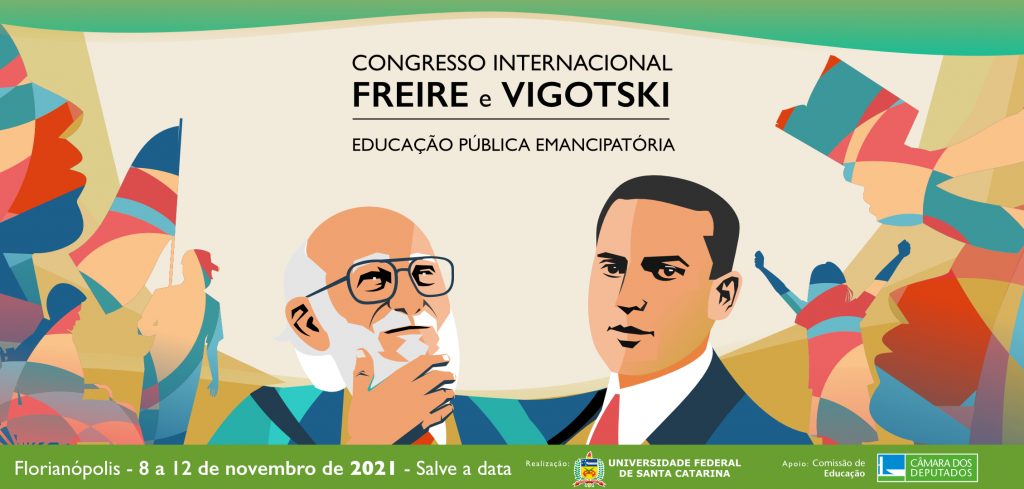 The FREIRE AND VYGOTSKY INTERNATIONAL CONGRESS: Emancipatory Public Education is a scientific event, related to the academic community, to teachers working with different grade levels, undergraduate and graduate students, social movements and to general public.
The main objective of the Congress is discussing the greatest challenges of society and public education, in these times of intolerance and struggle, seeking for an emancipatory formation, from the contributions of Paulo Freire and Lev S. Vigotksi.
The event intends to honor both scholars, whose works are built as reference to educational research. Both scholars were involved with the struggle for a public and qualified education.